Drumright, Oklahoma, to Host July 4, 2011 Summer Oil Patch Festival with Day-Long Concert Co-Starring Country Headliners Ricochet and Shawna Russell
(June 09, 2011)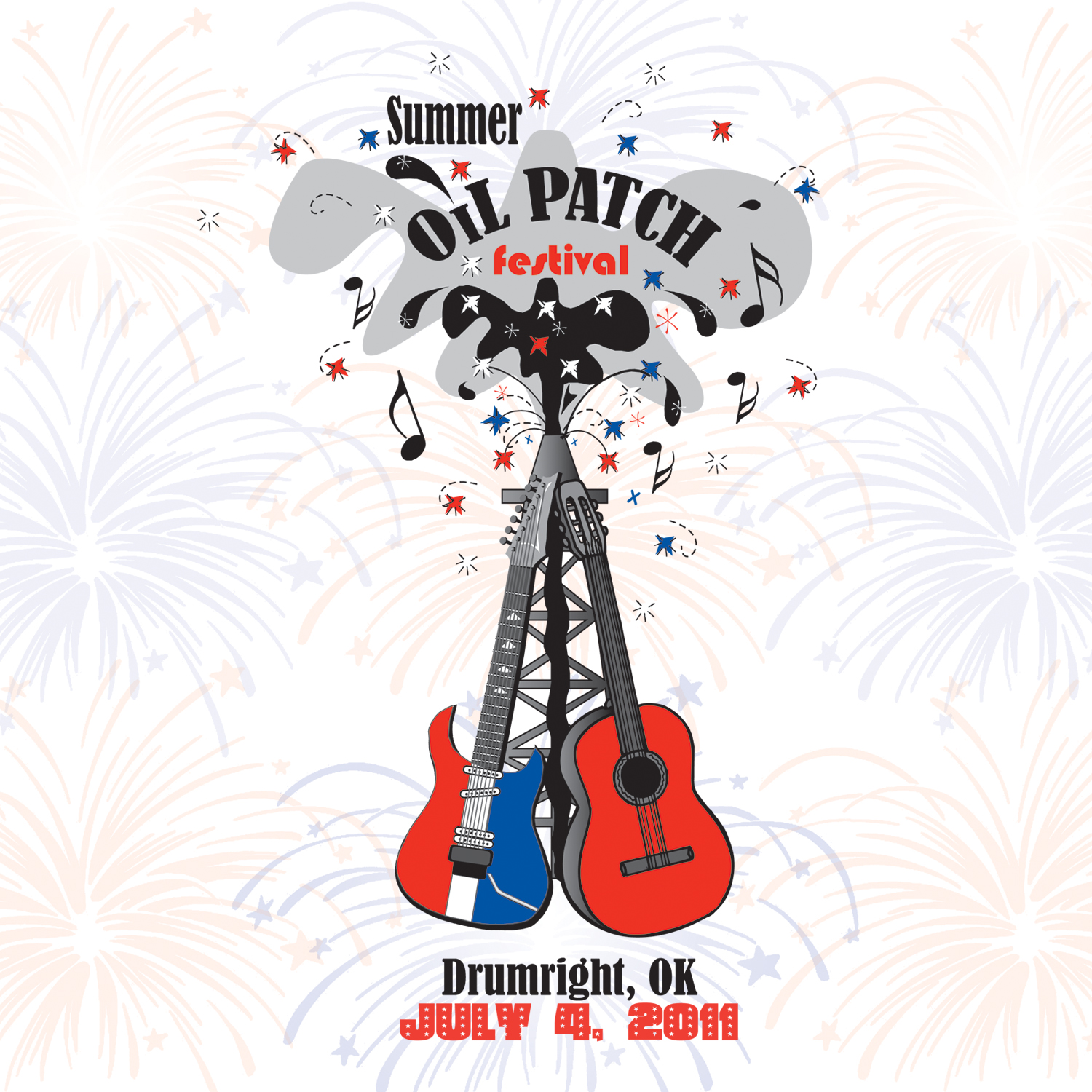 Nashville, TN (PRWEB) June 09, 2011
Drumright, Oklahoma, will host the fourth annual Summer Oil Patch Festival on Monday, July 4, 2011 at the Sellers Ranch. The all-day concert event will feature co-starring Country headliners Ricochet and Shawna Russell. Gates open at 11:00 a.m. and the event will run from Noon until Midnight.
Other musical artists on the bill include Bo Phillips, LiveWire and Flat River Band.
The free-to-the-public family-friendly celebration, co-sponsored by Keystone Gas Corporation, Pacer Energy Marketing and Budweiser, will offer a special childrens fair area, and a host of unique entertainers including skydivers and magicians to add to the spectacle of what has become one of the states largest and most diverse Independence Day events.
Bring your lawn chairs, your family and friends to enjoy a fun day, states Rick Sellers, President of Keystone Gas Corporation, co-sponsor and organizer of the event.
Directions to Sellers Ranch in Drumright: Go 2 mi. north of the Hwy. 33/16/99 Junction on Hwy. 99, then turn left on 101st and continue for ¼ mi. follow signs. For additional information, phone (918) 352-2443.
For hi-res photos of Artists and interview requests, contact:
Clif Doyal, CDA Promotions-Nashville
Office: 615.885.5998 Cell: 615.319.1863
E-mail: CDAnashville(at)aol(dot)com
###
Read the full story at http://www.prweb.com/releases/2011/6/prweb8552079.htm.
Page: 1
Related Keywords:
internet, consumer goods, consumer issue, consumer confidence, consumer issue, television industry, television, plastic art, entertainment award, entertainment (general), arts (general), arts, culture and entertainment, mass media, news media, fishing industry, media, cinema industry, radio industry, television industry, music industry, process industry, radio, fishing industry, cinema industry, radio industry, television industry, music industry, process industry,
---