Echelon Reports First Quarter 2017 Results
California, -- May 04, 2017--
SANTA CLARA, Calif.
,
May 4, 2017
/PRNewswire/ -- Echelon Corporation (NASDAQ: ELON) today announced financial results for the first quarter ended
March 31, 2017
.
...Read More »
CAE (Computer Aided Engineering) Market Worth $12.8 Billion by 2025: Grand View Research, Inc.
United States of America,United Kingdom, -- May 02, 2017--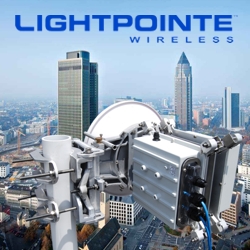 LightPointe Adds to Its AireLink 80 GHz Series of Millimeter Wave Solutions, Creating the Industry's Broadest Line of Multi-Gigabit Wireless Bridge Solutions
New York: New York,New York,New York,United States -- April 25, 2017--
Millimeter wave Wireless Fiber systems are now the preferred method for connecting buildings and cell towers. Aside from being lower cost than trenching or leasing fiber, LightPointe's AireLink Series enables organizations to own their own private network and help protect sensitive employee and customer data from eavesdropping and cyber security issues.
...Read More »
witcher Partners with DJI to Extend Support for DJI OSMO Mobile
Louisville, KY -- April 24, 2017--
Switcher Inc. (www.switcherstudio.com) today announced it is expanding its live streaming ecosystem with a new strategic partnership with DJI, the world s leader in creative camera technology. As a result of this partnership, Switcher is extending support to DJI OSMO Mobile for smooth, stabilized live streaming to Facebook Live and YouTube.
...Read More »
Cinamaker to Demonstrate Mobile Live Multi-Camera Production Studio for Smartphones, Tablets and IP Cameras at NAB Show in Las Vegas, April 24 - 27
-- April 24, 2017--
Atlanta, GA (PRWEB) April 24, 2017
...Read More »

World's Major Showcase of Human-Computer Interaction Research Opens May 6
-- April 20, 2017--
...Read More »
Distributed Antenna System Industry is Expected to Grow at CAGR of 8.06% by 2022 - Foresight Research
-- April 19, 2017--
Distributed Antenna System market is expected to grow at CAGR of ~8.06% and estimated to reach at market size of US ~$11 billion by the end of forecast period.
 ...

...Read More »



DVEO Launches H.264 Tablet Encoder with Built-In Cameras and Error-Free Live Streaming
San Diego, California -- April 13, 2017--
The TABLET STREAMER is designed for mobile live streaming of events by journalists and other professionals who need an ultra-small field unit that is compatible with industry standard receivers. It connects via WiFi to MiFi cellular gateways or via a built-in sim. DVEO will introduce the new system at the NAB (National Association of Broadcasters) Show, in Las Vegas, Nevada, April 24-27, in booth SU5724.
...Read More »
TechReviewPro introduces the Top Best Free No WiFi Games
-- April 07, 2017--
Rahul Dubey, the founder and owner of TechReviewPro is excited about his research and he is happy to introduce the best No WiFi Games to the general public. These games...
...Read More »
Wireless Gigabit Market Is Expected Propel Growth Based On Account Of Penetration Of Smartphones And Use Of Multiple Devices Till 2024: Grand View Research, Inc
-- April 05, 2017--
Global 
Wireless Gigabit (WiGig) Market
...Read More »
Hawaiian Airlines Elevates Island Hospitality with Innovative A321neo Cabin Design
Hawaii, -- April 03, 2017--
HONOLULU
,
April 3, 2017
/PRNewswire/ -- Hawaiian Airlines,
Hawaii's
largest and longest serving carrier, today revealed a distinctive cabin design for its new A321neo fleet arriving later this year. Signature features of the interior concept and enhanced service evoke the natural splendor of .....
...Read More »
IPVideo Corporation to Demonstrate Advanced Video Management Solutions at ISC West
-- March 30, 2017--
Bay Shore, New York (PRWEB) March 30, 2017
...Read More »

DVEO Introduces Palm-Sized H.264 HDMI Encoder and Decoder with End-to-End Latency of 400 Milliseconds
San Diego, California -- March 30, 2017--
DVEO is now shipping miniature low latency H.264 HDMI encoders and decoders.
...Read More »
Wi-Fi Chipset Market Worth 19.72 Billion USD by 2022
India, -- March 29, 2017--
C Spire introduces new unlimited data plan with cash back for tablets
Mississippi, -- March 24, 2017--