Gamers Slay Dragons as Ron Paul
Dungeoneers Developer Makes Ron Paul the Hero, and the Prize, in a Daring New Fundraiser
(August 31, 2012)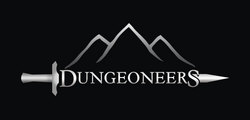 SAN FRANCISCO, CA -- (Marketwire) -- 08/31/12 -- Players of the online game, Dungeoneers, need not settle for playing as some generic fantasy character, for they can now choose Dr. Ron Paul as their sword-wielding champion.
"With a liberty torch on his breast plate and peace symbol on his shield, the Ron Paul character is a light-hearted tribute to a brave-hearted man," notes Dungeoneers developer Alex Beltramo. "Plus, it turns out that fighting monsters as Ron Paul is quite satisfying!"
The Ron Paul character is part of a fundraiser called "Slay a Dragon for Liberty." Each player who defeats a Red Dragon and makes a small donation to LearnLiberty.org will receive a miniature, metal figurine of Dr. Paul in his dragon-slaying attire.
Beltramo has no affiliation with LearnLiberty.org, but admires the site's collection of short videos that introduce the deep arguments behind libertarian thought. "We inherently know that liberty is good for us individually," says Beltramo, "but understanding why the protection of liberty is so vital for the common good requires a bit of study. Dr. Paul's core message is that to keep our freedom we must learn about liberty, and LearnLiberty.org is an excellent place to start."
Dungeoneers can now be played on the web for free while in testing.
For more information about the fundraiser: dungeoneers.com/learnliberty
For a gameplay video of the Ron Paul hero: www.youtube.com/watch?v=uh9H5B9d4tQ
For screenshots: dungeoneers.com/gallery
About Alex Beltramo
Alex Beltramo is an independent game developer based in San Francisco. He was a co-founder of pogo.com, the first commercially successful website for casual games, acquired in 2001 by Electronic Arts. Beltramo holds a Bachelor of Arts degree in Government from Claremont McKenna College in Claremont, California.
Embedded Video Available: http://www2.marketwire.com/mw/frame_mw?attachid=2081171
Image Available: http://www2.marketwire.com/mw/frame_mw?attachid=2081170

Add to Digg Bookmark with del.icio.us Add to Newsvine
Alex Beltramo
Game Developer & Chief Dungeoneer
415-238-8949
Email Contact


Copyright @ Marketwire
Page: 1
Related Keywords:
ron paul, rnc, rpg, role-playing games, dungeon crawl, d&d, fantasy, strategy games, roguelike, mmo, Game Development, Marketwire, Internet Technology, Game Technology, Republican Party,
---